Who We Are
A letter from our Founders
Erol was founded on lessons learned from the past. While human activities create social progress, they generate important externalities and inequalities that need to be addressed, today more than ever. After decades of environmental and social negligence from business, governments and society at large, Erol is our attempt to correct the course while we still have time.
Our support for this work comes with a heavy dose of humility. We are not experts. We are not practitioners. We do not attempt to prescribe solutions. Instead, we rely on a network of trusted advisors and peers to help us source and fund projects that will make an impact…fast. Because what we are is impatient! And we know that today's challenges will pale in comparison with tomorrow's.
To that end, we believe a holistic approach to social change is necessary. Treating the most visible symptoms of global consumption — deforestation, poaching, pollution, poverty — will only slow its devastating effects. We also need to understand the root causes and have the courage to address them head on.
Bottom line: it's time to completely rethink how we live on this planet, and how we value its resources. And we invite you to join us.
Julie & Sebastien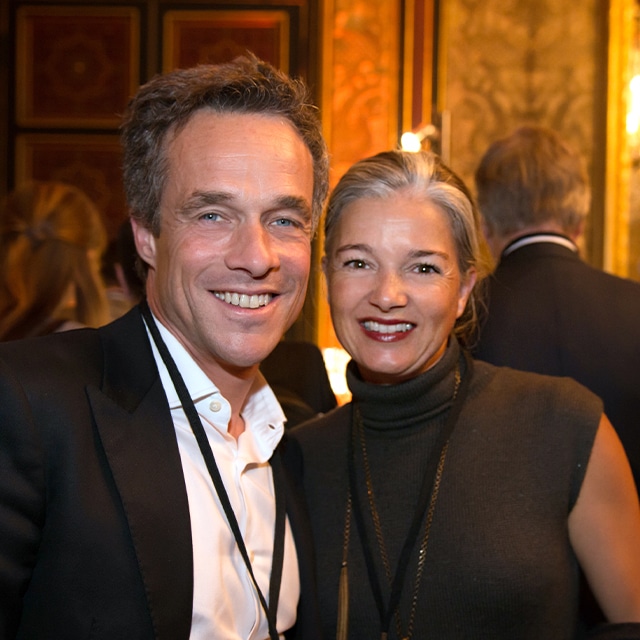 "It's time to completely rethink how we live on this planet, and how we value its resources."
Erol hosted a Climate & Capital conference alongside COP21 in Paris, convening influential asset owners and managers to leverage their investments toward sustainability.

In response to the Syrian refugee crisis, Erol sponsored and participated in a mental health training for survivors and their caregivers.

For Erol, social impact is best experienced and understood firsthand. Here, the family traveled to Alaska, exploring the impacts of industrial development on its pristine waterways.
Our Approach
Impatient Investment
While we know systems change often takes years or even decades to realize, on so many issues, we believe the time is NOW. We look for projects that leverage a critical moment in time, where rapid change is expected. Erol has realigned our funding to support projects with a 1-2 year social return on investment.
Proactive Partnership
We employ a proactive approach to grantmaking and are intentional about each individual funding decision. Relying on both internal resources and external networks, we do the active work to find the projects and partners that align with our strategy. Our role is to be an enabler and an accelerator, providing financial support and learning what we can to improve future grantmaking and facilitate fruitful connections along the way.
Accountability in Action
Once we enter into a partnership, we collaborate with our grantees to determine the most appropriate metrics and milestones for measuring success within the terms of our grant. Our aim is to learn alongside our partners, celebrating key accomplishments and digging in to understand inevitable failures. We build accountability into our process every step of the way.
Global Gains
Erol is a non-profit organization with a global scope and special interest in emerging and developing countries. Our projects are selected with this perspective in mind.
Our Team
Jill Kauffman Johnson
Managing Director
Jill was formerly Executive Advisor of Sustainability and Society for Corbion, a Netherlands-based global leader in food, algae and bio-based ingredients. Prior to her work with Corbion, she was a Principal and Managing Director of CEA Consulting, a leading environmental consulting firm working at the intersection of policy, philanthropy and the private sector. She has led, co-founded and supported the launch of numerous environmental non-profit organizations and advised several foundations. She also served as the founding Director of the Pacific Coast Regional Office of the Ocean Conservancy. Jill holds a Masters in Public Policy from Harvard University and a B.A. in Human Biology from Stanford University.
Demi Espinoza
Senior Program Associate
Demi brings experience in public lands conservation, sustainable transportation, environmental justice, and climate change community advocacy. Demi has held roles with The JPB Foundation, National Parks Conservation Association, and Safe Routes Partnership. She was a Switzer Fellow, a Fellow with the Environmental Fellows Program and was appointed to the California Air Resources Board's Environmental Justice Advisory Committee. Demi holds a Master's degree in Urban Sustainability from Antioch University and a B.A. in Sociology CSU San Bernardino.
Emma Frawley
Program Associate
Emma is an evolutionary biologist by training with a research background in crop domestication, North American food plants, and perennial agricultural systems. She has a Master's degree in Ecology, Evolution, and Population Biology from Washington University in St. Louis, and a Bachelor's degree in Environmental Studies and Spanish from Bucknell University. Prior to graduate school, she worked as a research assistant at the largest plant science non-profit in the world, The Donald Danforth Plant Science Center.
Alex Gallagher
U.S. Finance & Grants Administrator
Alex is an experienced philanthropy professional supporting donors, advisors, and institution clients maximize their philanthropic impact. She has previous held roles at National Philanthropic Trust and the Silicon Valley Community Foundation, where in addition to supporting philanthropic initiatives, she managed internal and external projects to achieve programmatic growth. Alex has a B.S. in Economics and Community & Non-Profit Leadership from the University of Wisconsin, Madison with a focus in environmental studies.
Storm Lewis
Summer Intern
Storm received her Master of Environmental Science degree from the Yale School of the Environment in May 2023. As a scholar and advocate, Storm produces research with practical implications for groups disproportionately impacted by climate change and food insecurity. Storm's work has addressed climate mitigation for farmers in the United States, Malawi, Morocco, Ecuador, and Portugal.
In 2022, Fondation EROL joined forces with Erol Foundation US, a partner organization, to expand our activities and capacities. Fondation EROL is incorporated as a charitable foundation under Swiss law and has its registered office in Geneva, Switzerland, registry #CH-660.3.315.011-8. The foundation operates under the supervision of the Surveillance Fédérale des Fondations (Federal Supervisory Board for Foundations) of the Département Fédéral de L'Intérieur (Federal Department of the Interior) in Bern, Switzerland. Erol Foundation US is a tax-exempt nonprofit 501(c)(3) registered in the United States with EIN #87-1713077.